Top Best-selling Anime Jackets for time
When winter is coming, what do both boys and girls need? Absolutely a jacket. If you are wondering about a high-quality store to buy your jacket for winter, let's visit our Anime Jacket. Our store offers you lots of best-selling anime jacket for time. Don't hesitate, follow us now to get your favourite one.
With many people from all over the world, they have a big love for anime, and they are looking for everything with inspiration from anime every day, especially, when winter comes, they search for anime jackets. Not only is wearing it warm but wearing one anime jacket also is one way for them to express their interest in anime. If you are an anime lover, why don't you try on our anime jacket? In this post, we will introduce top best- selling anime jackets for time in our store. Are you ready to discover with us?
Classic Goku Bomber Jacket
The first best-selling jacket we want to recommend is a classic Goku Bomber Jacket. Are you interested in Dragon Ball? Why don't you wear one to show others your love for it. Moreover, we provide you with some detailed of this bomber jacket:
100% polyester taffeta completely lined

Lightweight, wind/waterproof materials

Extraordinarily sturdy and durable. Resistant to wrinkles, shrinking, abrasion & mildew

Mechanically washable and easy to care

Cool 360 Design

Extreme-definition sublimation printing method covers all of the garment
Karasuno

 High School Team Bomber Jacket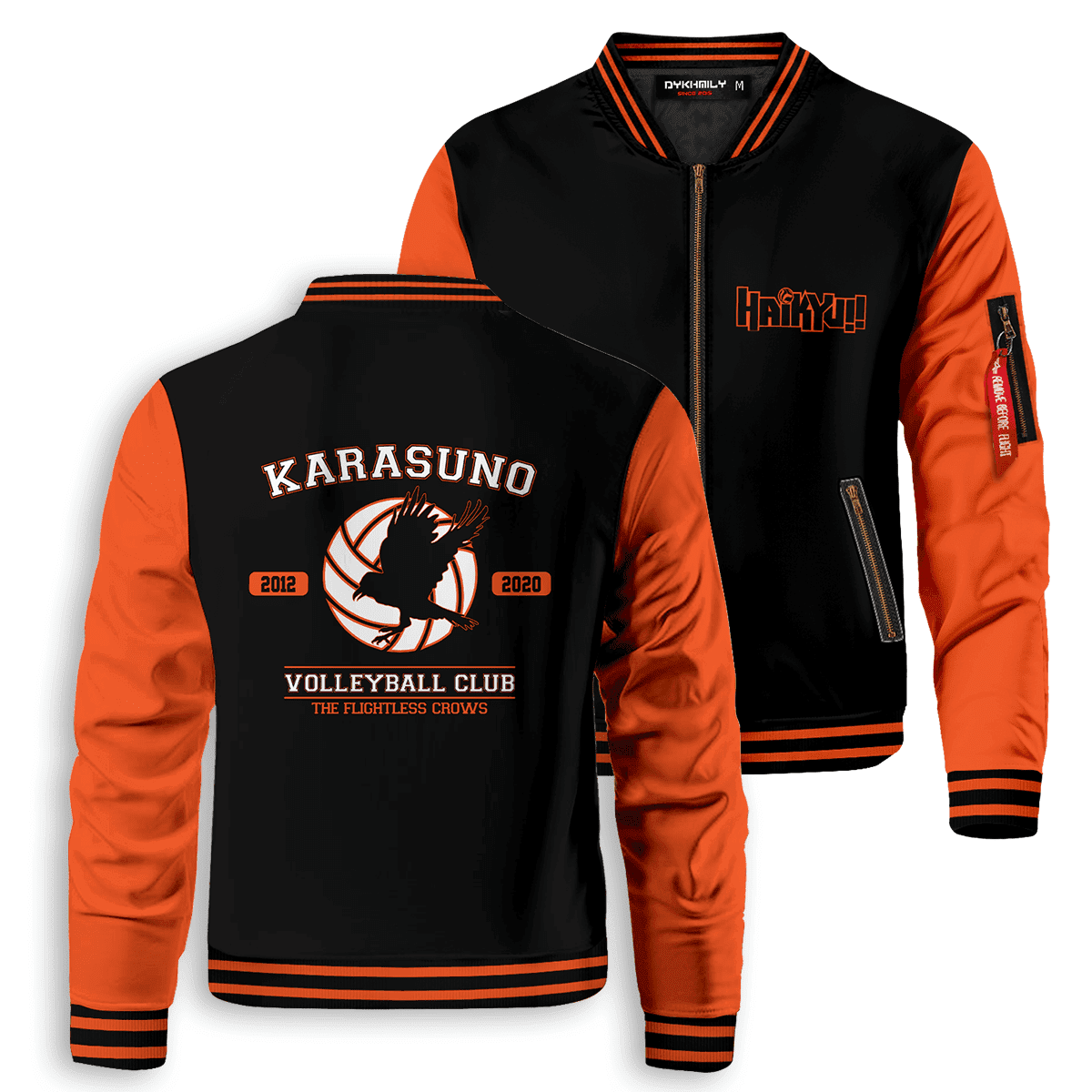 Next, we will bring to you another anime jacket with inspiration of an influenced sport anime, Haikyuu. Do you love playing sports or do you prefer enjoying anime? Here, we offer you our classic Haikyuu Karasuno High Bomber jacket. This jacket was designed for volleyball lovers, especially Haikyuu fans. Wearing one to express your fondness on Haikyuu. Moreover, this jacket also promotes exercise everyday to always look fit and healthy. Don't worry about our quality because every jacket in our store was made carefully in each process.
3D Handsome Levi Ackerman Bomber Jacket
Are you a fan of Attack on Titan, a hot anime now? This jacket was designed with inspiration from AoT, an amazing anime. Its main feature is Levi Ackerman, one of the most favourite on the series. Levi Ackerman, often formally referred to as Captain Levi, is the squad captain of the Special Operations Squad within the Survey Corps and is widely known as humanity's strongest soldier. With a huge fan base, our Levi Ackerman 3D Bomber jacket is considered as one of the best-selling worldwide. If you are still wondering about its detailed information about this jacket, such as: material, size,… Don't worry, we have a wide range of sizes, even hard-to-find sizes, let's check our size chart before buying one. Besides, our jacket's main material is cotton and polyester, so, wearing it, you can feel both comfort and warmth in the severe cold. If you have any questions, let's direct us to get help. We are willing to respond to your concern.
Satoru Gojo Jujutsu Kaisen Jacket
Jujutsu Kaisen is one of the most popular anime series nowadays, thanks to its interesting plot and beautiful and unforgettable characters. Here, we will show you one of the most worth-buying jackets in our Jujutsu Kaisen jacket collection, Satoru Gojo 3D Manga Inspiration Bomber jacket. As Satoru is a very handsome characters, he has lots of fan around the world. Thanks to his large number of fans, bomber jacket with inspiration of him seems to be one of the best-selling in our store. Its main materials are cotton and polyester, which bring you comfort to wear. Additionally, its durable printed feature makes it always look new and trendy, wearing one certainly attracts every eyesight on your way.
Pokemon League Bomber Jacket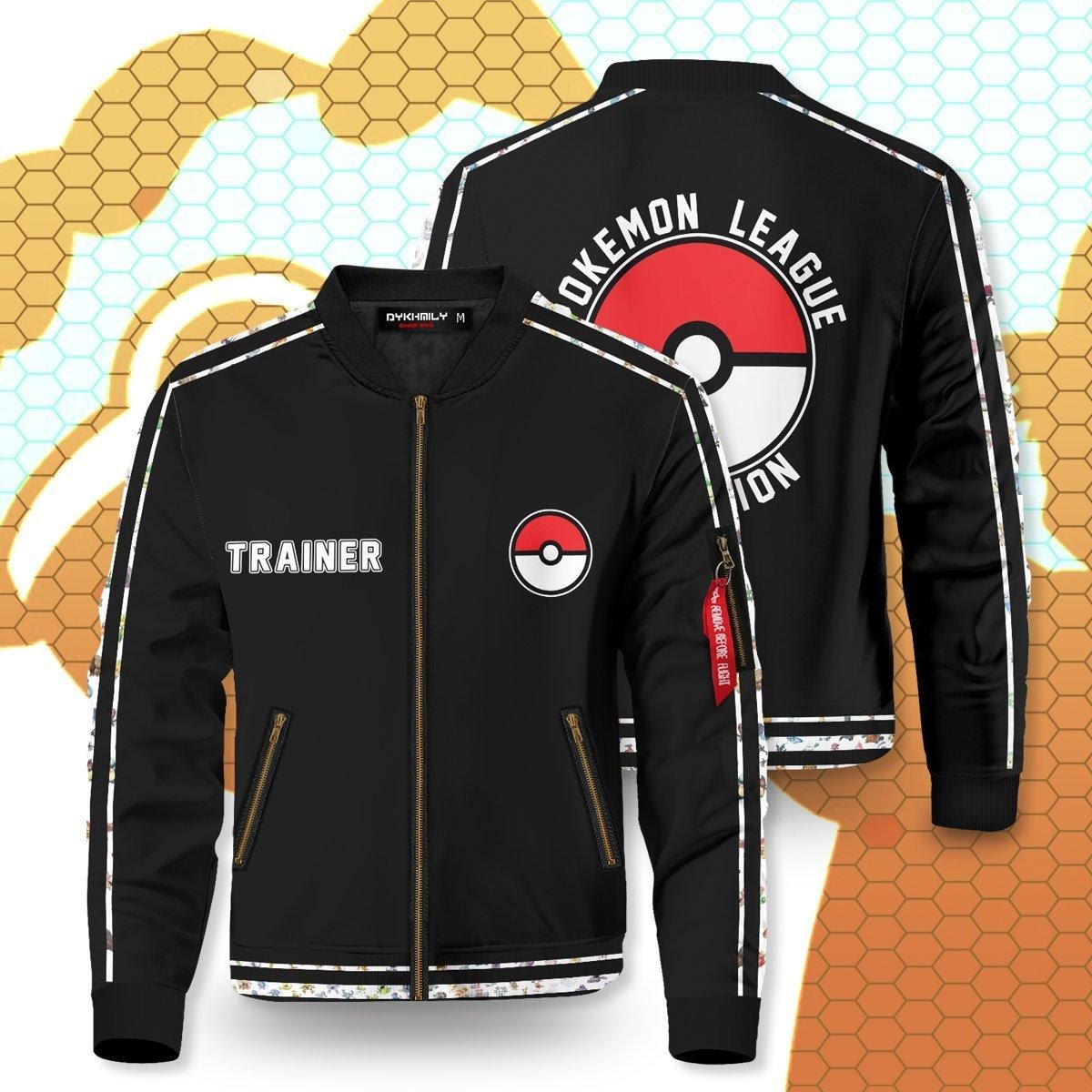 The final jacket we want to offer you today is Pokemon League Bomber Jacket. With many anime fans, Pokemon has become an indispensable part of their childhood. If you are a Pokemon lover, how about buying one to express your love for it? In addition, this stylish, light jacket makes you always look fashionable and trendy. Add it to your shopping card and order one. We supply a wide range of sizes, even not-easy-to-find size, check out our size chart before choosing one.
Our jackets are made of high quality, cozy materials, especially with designs of the characters from many animes. Therefore, it comes as no surprise if these shirts are best seller items worldwide.
And if you are wondering where to buy all these extraordinary jackets for winter? Lucky for you, we all have them here!
DISCOVERY OUR STORE NOW TO FIND ALL THESE ABOVE RECOMMENDATION AND MORE!
Thanks for Reading. Hope you enjoy and have a good day.